Dave Walters used to be the life and soul of every party but one event made him a recluse, nervous of any type of interaction. He lost his hearing and it had a knock-on effect that filtered into many areas of his life.
He can trace the problem back to an incident that took place at work in 1988. A police dog handler, he was taking part in a training course where firearms were also involved. He started to suffer from tinnitus from that day and his hearing has never improved since.
Dave, aged 66, lives in South Wales. He is one of 11 million people in the UK suffering with hearing loss. According to Action on Hearing Loss, an estimated 900,000 people in the UK have severe or profound hearing loss. The latter is the group Dave fell into before he had his hearing improved by an implant.
I went to see a specialist for a hearing test and he said I would lose my hearing completely in five years. I was afraid I would lose my job because I couldn't hear the dogs barking. I had two kids in university and a mortgage. I went into depression and then my marriage started to suffer because of my mood swings.
It was a desperate situation which involved experimenting with a long line of hearing aids that weren't satisfactory. Those he tried wouldn't fit properly or would emit an irritating whistling sound. In order to restore his hearing, as well as his health and family life, Dave needed a new solution.
In 2009, following assessments with his implant clinic, he received a cochlear implant. In 2017 he was then upgraded to the Cochlear™ Nucleus® 7.
Dave became a Cochlear Volunteer in 2018 and has joined a group of 50 others around the UK and Ireland. They provide support, advice and help raise awareness by sharing their hearing journey with members of the community that could benefit from a hearing solution.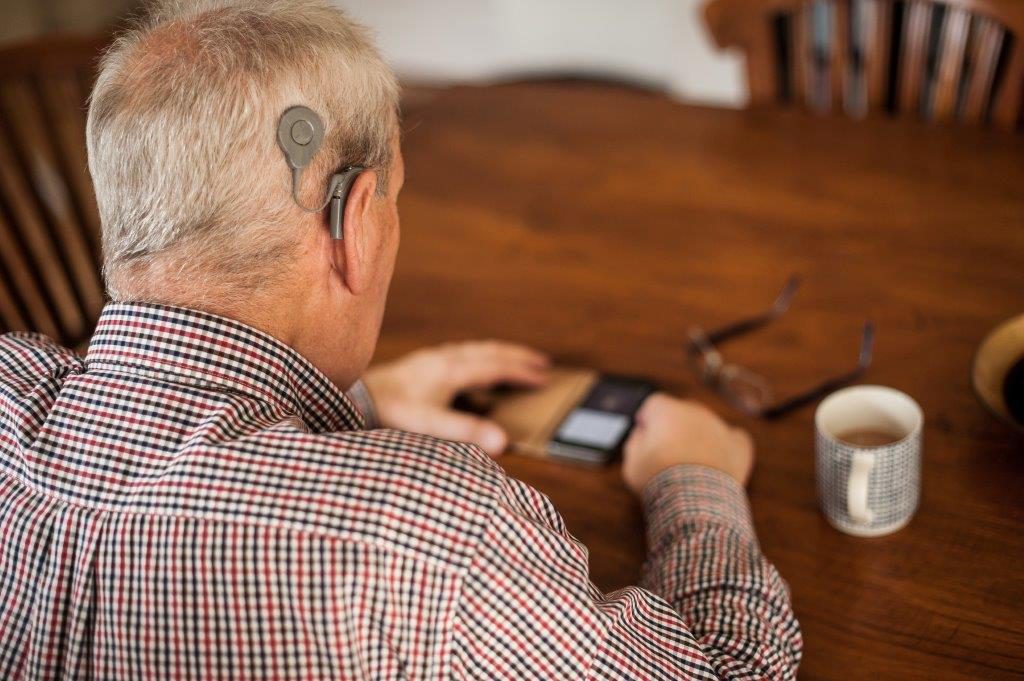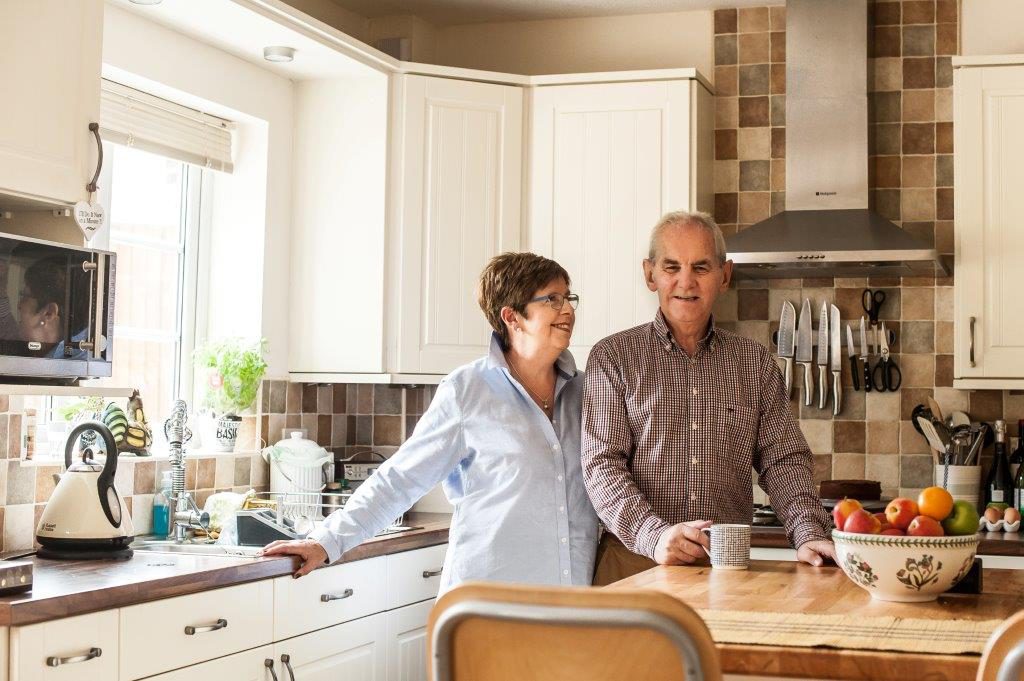 How has your life changed since receiving your Nucleus 7?
When I had my implant the first sound I heard was my wife's voice, I could hear again. I just started crying, I was so overwhelmed. Now I'm the person I was all those years ago. It's a life-changer; it's amazing that a piece of technology can do that.
After receiving the Nucleus 7 there are so many features that I never experienced with my original processor and as such my quality of life has improved beyond what I expected. Features that even a hearing person can't experience – a phone call and music being streamed directly to the speech processor and the TV Streamer.
Why did you join the Cochlear Volunteer Programme?
I signed up as a Cochlear Volunteer to spread the news about cochlear implants and what a difference they can make. There are many people who are suffering from severe deafness who are unaware what an implant is and my aim was to help, assist and give information to those people. If I can share how my quality of life has changed since my switch-on, I hope this encourages others to feel confident to make the decision to get a hearing implant.
What kind of events/activities have you been involved in as a Cochlear Volunteer?
Since becoming a Cochlear Volunteer I have been involved in some very rewarding and interesting activities. At the launch of Nucleus 7 I was featured in various articles talking about my hearing journey and the improvements this technology has given me.
I have presented to 2nd year Audiology Students at Swansea University as well as members of the Swansea Hard of Hearing Club. On both occasions, the members of each group thoroughly enjoyed the experience.
I have also been connected to people who are considering a Cochlear implant and sharing my journey with them.
What is rewarding about being a Cochlear Volunteer?
I have a great feeling of fulfillment in being a part of the programme, being able to assist people in gaining their hearing once again has been very satisfying. I enjoy meeting new people and helping Cochlear increase awareness of the benefits of hearing implants.