Do you find that listening to music is not what it used to be or is a disappointing experience? You're not alone.
But research shows that focused attention and listening practice can improve your appreciation of music.1
Bring Back the Beat™ can help you get started. Learn how to reconnect with the joy of music through interactive game play. Our new app uses gaming to bring to life five different 'zones' centered around music appreciation and pitch perception. Start with simple notes and instruments and build up to more complex melodies, and have a go at staging your own concert!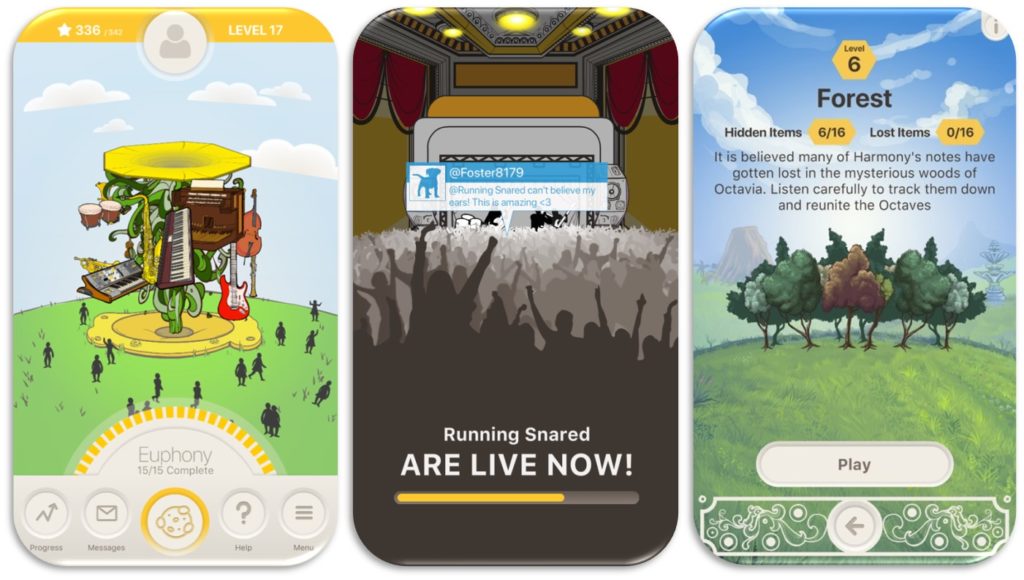 How do you play?
Welcome to the fantasy world of Harmony, where music and colour has been lost. You are rewarded as you move through the app's different levels and challenges to bring music back.
In Euphony, you can explore different instruments and melodies and manipulate the pitch and tempo. Are you hearing what you're seeing? Quizzical will test you on a broad range of musical topics from questions about high and low notes to music general knowledge and genres. In Concerteer you are the owner of a run down concert hall and it is your job to audition bands, put on the best show and restore the hall to its former glory with the profits. Octavia will help you identify and develop your pitch perception in this fun game, and Repertoire is where you can expand your world of music by integrating your Spotify account with the app to keep track of what you're listening to and how often.
Get started now!
Download the app for free from the Apple® App Store or on Google Play.
Log in using your Cochlear account details or follow the in-app instructions to create an account
1 Looi V, Gfeller K, Driscoll V (2012). Music appreciation and training for Cochlear implant recipients: a review. Semin Hear, Nov 1, 33(4), pp. 307–334.