We believe our recipients should be able to achieve exactly what they set their minds to; anything is possible. This is why we set up the Graeme Clark and Anders Tjellström Scholarships open to Cochlear™ Nucleus® and Cochlear™ Baha® Implant recipients in the UK and Ireland.
If you are completing your final year of school or college and have been accepted onto a university or tertiary education course, or if you're a mature aged student undertaking a university degree or other tertiary education course, then you could win a £6,000 (€7,000) scholarship from Cochlear.
Cochlear is proud to support the academic excellence of our recipients through two scholarships for tertiary education in honour of our pioneers. The scholarships are awarded based on academic achievement and a demonstrated commitment to the Cochlear ideals of leadership and humanity.
Cochlear takes enormous pride in opening up a world of sound to young people and seeing how they use the capabilities of their hearing implant to achieve major milestones on their journey to academic and personal success.
Let's hear from Yasmina, winner of the Graeme Clark scholarship in 2020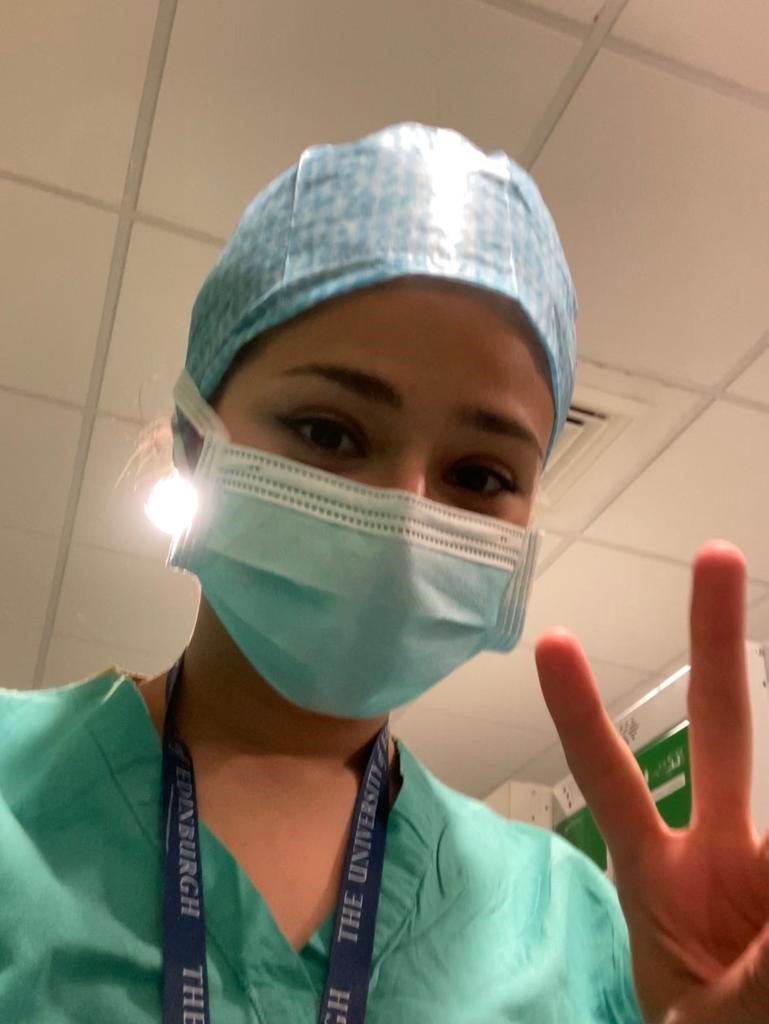 "I have started now the third year of my medical studies at the University of Edinburgh. This year I have chosen to do anaesthesia. I am immensely grateful to the Graeme Clark scholarship, it helped with my tuition fees and allowed me to buy a special stethoscope that was designed to work with my cochlear implants. I was pleasantly surprised to discover that my Cochlear Nucleus Implants enable me to hear and understand people wearing face masks; this has helped me enormously during Covid and in the operating theatre."
Applications for the 2021/2022 Scholarship programmes are now open. If you think you, or somebody you know would be eligible to apply please click here for more information or on one of the images below to download an application form.
The deadline for submissions is 31st March 2022. Good luck!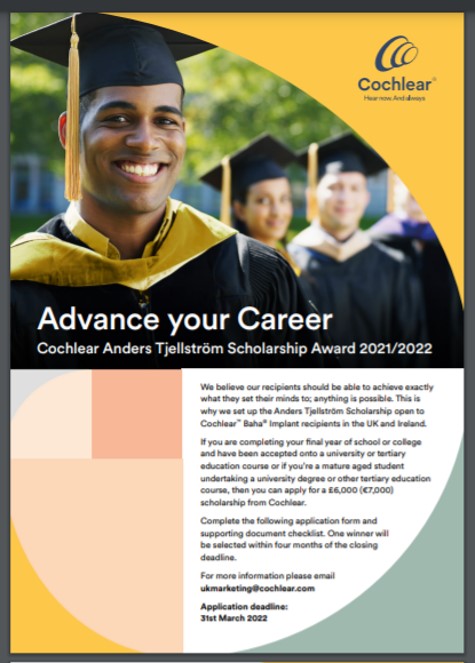 © Cochlear Limited 2021.

Please seek advice from your health professional about treatments for hearing loss. Outcomes may vary, and your health professional will advise you about the factors which could affect your outcome. Always read the instructions for use. Not all products are available in all countries. Please contact your local Cochlear representative for product information.

Views expressed are those of the individual. Consult your health professional to determine if you are a candidate for Cochlear technology.
Cochlear, Hear now. And always, Nucleus, Kanso, Baha, Osia, the elliptical logo, and marks bearing an ® or ™ symbol, are either trademarks or registered trademarks of Cochlear Limited or Cochlear Bone Anchored Solutions AB (unless otherwise noted).