Ménière's disease, together with an infection, caused Rob to lose not only his hearing but also his sense of balance. His CI allows him to hear again but, without it, he could not have regained his physical fitness. Rob, who now works for Cochlear in Belgium, tells us how the combination of a CI and running has helped him recover.
I have been a runner since I was 25 and, before my hearing loss, I regularly ran 40-50 km each week. In 2016, I was really proud to complete my third marathon and I already had my sights set towards my fourth. But that is when Ménière's disease, together with an infection, stole my hearing and also my sense of balance.
As anyone who has Ménière's will tell you, the loss of balance is as debilitating as the hearing loss. It's no exaggeration to say that I could barely put one foot in front of the other. Add to that the isolation of hearing loss and it's no wonder that many people choose to stay safe indoors. But, for me, that was never an option. Running is therapeutic for me and it's especially good for my mental health.
With a CI, I was able to get back to running
Getting my Cochlear™ Nucleus® 7 System in 2018 meant that I could hear the world around me again and that made me feel safe enough to start on the road back to running. Even so, I needed to work on my balance. At first it took all my mental energy just to walk. I had to push past my fear of stumbling or falling to run. But, each time I did so, even though it was exhausting, I felt stronger and more confident as a result.
In some ways my running has been like the rehab for a CI, when we have to listen to things that aren't easy in order to improve our hearing. Walking, and then eventually running, were difficult with my compromised sense of balance. But that was exactly what I had to do to regain my balance. Once I realised that, it's been an upward spiral.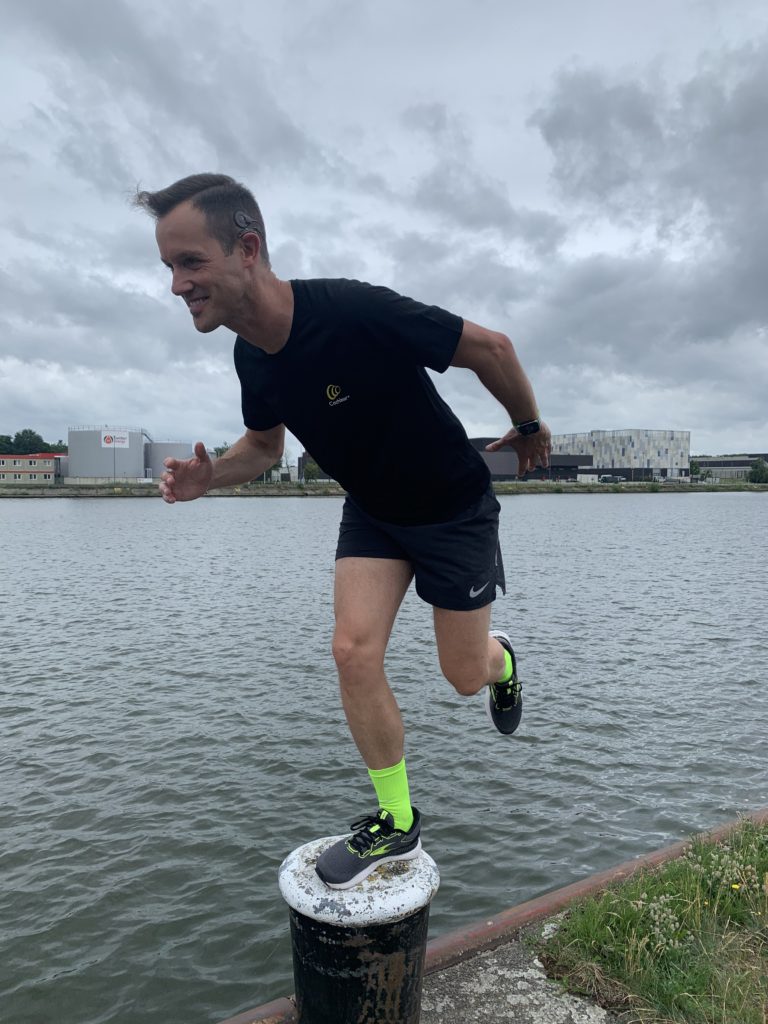 From getting my CI, it took around 4-5 months before I could run long distances again. I enjoy running alone, but sometimes I run with my husband or my twin brother. I like that we can easily hold a conversation and I hear them clearly. To be honest, I forget that I'm wearing a CI most of the time.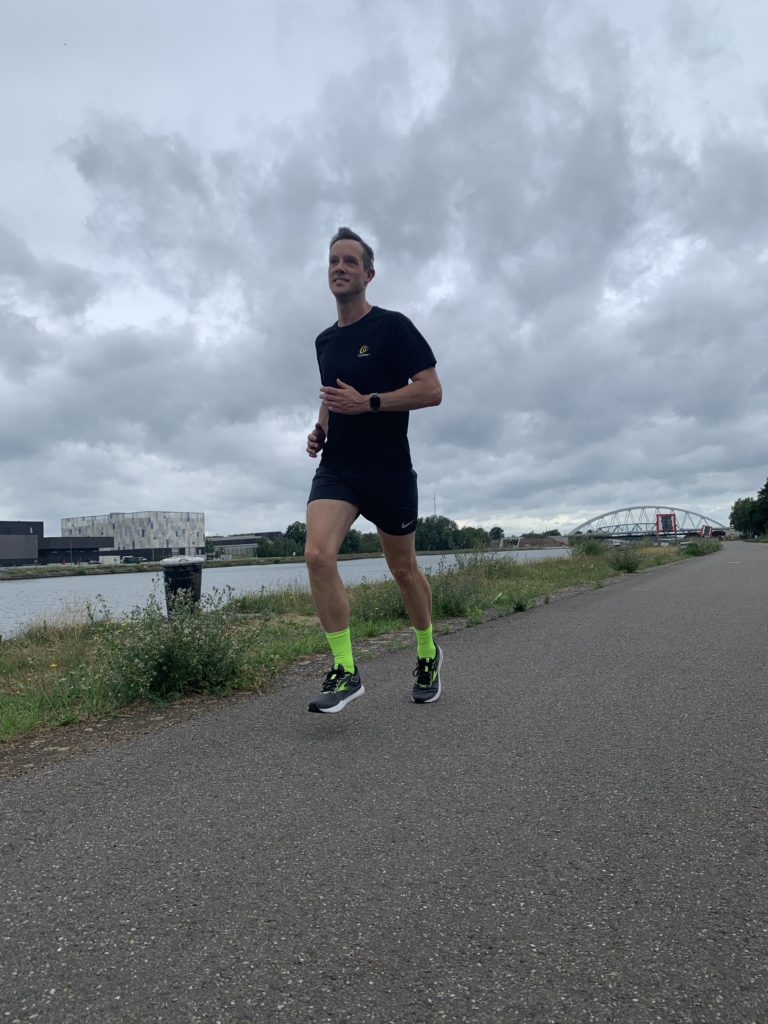 Challenging myself (and other people!)
I had hoped to achieve my ambition of a fourth marathon in October of this year. That was a personal challenge I was looking forward to. Unfortunately, the event has been cancelled, but I found an alternative. I compete on the running app, Strava, with two colleagues at Cochlear. We challenge each other to run faster or further, and I can tell you it gets quite competitive! I'd love to start an international running group on Strava with more of my colleagues around the world.
Some people like to listen to music while they run, but I prefer the sound of nature. Birdsong is relaxing and therapeutic. Also, I feel safer, knowing I can hear the traffic and other runners or cyclists around me. I am certainly more aware of how important that is for personal safety, having been without it for a while.
Direct streaming – you only understand it when you experience it
At other times, like when I'm on a plane, direct streaming is fantastic. I'll be listening to music or watching a movie … and, when I explain to someone that I can listen directly in my head, the look on their face is priceless. Direct streaming isn't something you can describe to someone with normal hearing or even someone with an older sound processor who hasn't experienced it. It's incredibly liberating. If you wear a CI and have the chance to upgrade to the Nucleus 7, this alone makes it worth it.
Changing perceptions
If I could wave a magic wand, I'd change the way that people see hearing implants. Or, rather, I'd change it so that they don't notice them any more – just like we don't really notice what shoes are on your feet, if you are wearing glasses, or a hat to cover your bald head.
You don't say "I can't run because I wear glasses" or "I can't go rock climbing because I lost my hair." Neither should you feel restricted by wearing a CI. Fitness is so important, and you really can continue with the sports you love, even wearing a CI.
That's why I don't cover mine up. I'm proud to be wearing it. Awareness of the solution is far too low, not only in the general public but even amongst people with hearing loss. Unfortunately, even professionals only seem to think about this in terms of numbers and audiograms. They don't necessarily appreciate or understand what a CI means for someone's quality of life.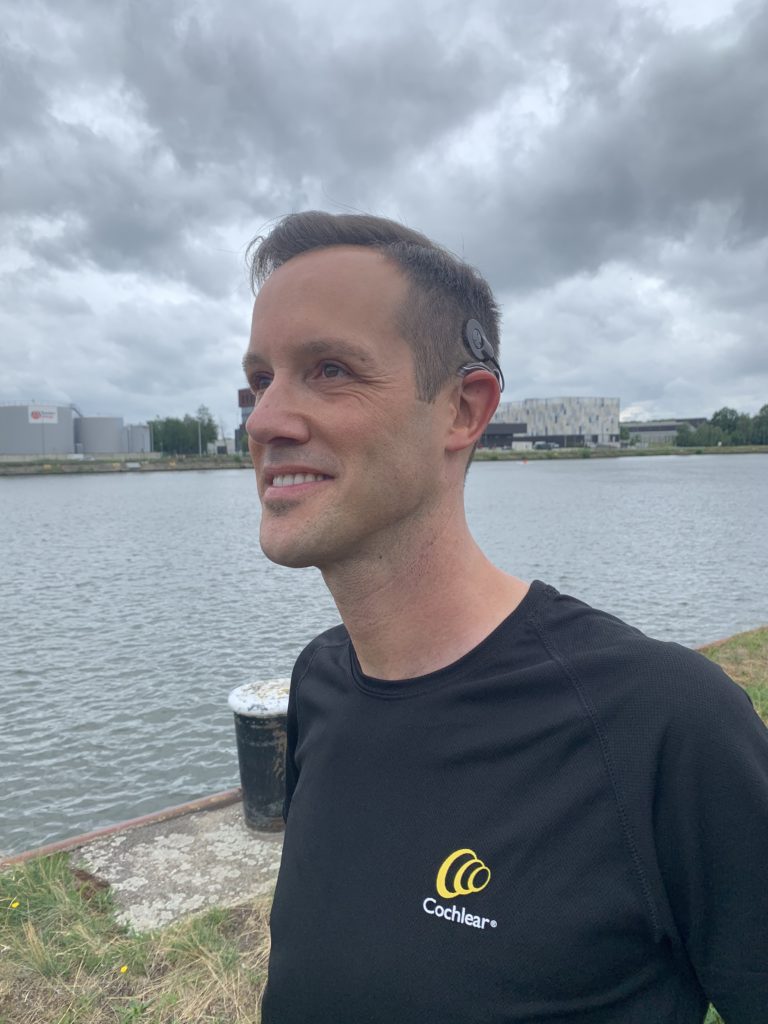 My knowledge could help someone else.
So, I feel it's my responsibility to share my experience and knowledge to try and help other people. If I'm out with my CI on show and another runner asks me about it, I can educate them. Who knows, maybe that person will eventually lose their own hearing. Then I hope they will remember me, and they'll keep their running shoes handy to get back out and run with their own CI one day.