For any child, a new school (or a new class and teacher) is challenging. But, with the right support from parents, teachers and Cochlear, it's possible to reduce the stress and make it an exciting and memorable opportunity.
Thank you for sending us photographs of your summer vacations! We are happy to see that Cochlear Family members have had a relaxing and fun break. Now it's time to return to school or, for some children, to start school or transfer to a new school and we have put together some advice to help make the transition a smooth one.
Luckily most children who wear a Cochlear™ or Baha® Implant are able to attend a mainstream school with their siblings and neighbours, learning alongside their peers and forming friendships that can last a lifetime. And, because your child is an individual – unique and different just like every other child – they will need the right support to gain the most from their school years. When it comes to the support they need because of their hearing, Cochlear works with experts across all fields of education. That means we have a wealth of resources and advice that will help you make sure your child gets everything they need to achieve their potential.
Here are some ideas to help you get started…
You know your child best
Of course you do! But what this means in practice is that you need to take charge of communication with the school and your child's teacher(s).
Educate the school and staff about hearing loss and your child's hearing devices. Make people aware of how seating position, acoustics and the environment can affect hearing and what they should do to help.
Have the school set up a system to make you aware of what's coming up for your child during the next week or weeks. You can help your child develop their vocabulary in advance so that they are able to access the learning along with their classmates.
If your child is starting school for the first time, make the school aware of what your child already knows and doesn't know (the checklist below may be handy).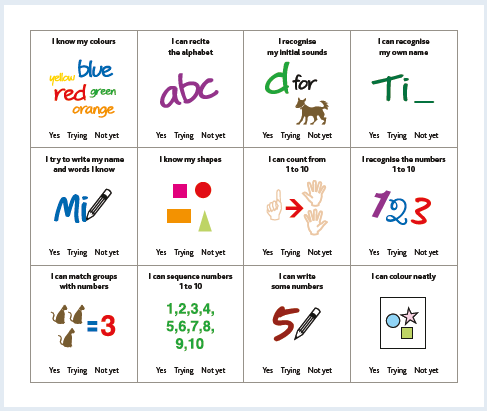 Your child is not that different
When it comes to behaviour, your child will be expected to follow the same rules as other children. Help them prepare by learning the social and language skills they will need to fit in with their classmates. This includes things like:
Taking turns – Practice by playing games and when speaking and listening.
Sequencing activities and instructions – Practice by doing things together like cooking, getting dressed, running errands.
Listening attentively – Practice by reading, watching TV, talking with relatives on the phone. Follow up afterwards to check understanding (Who…? When…? Why…? Where…? What…?)
Your child does not always want help
Every parent has watched their child put his shoes on the wrong feet or wear his t-shirt back to front. Children thrive when they feel they have achieved something by themselves and you can help them do well at school by helping them develop problem solving skills and encouraging their natural desire for independence. Trying (and failing) is a vital part of learning. Children who embrace this 'give it a go' attitude develop confidence and resilience. Reassure your child that trying and failing is normal for everyone … and help them to identify when to persist independently and when it's appropriate to ask for help.
Children spend a lot of their time in school so it's up to parents and teachers to make this an enriching and happy experience.
Our Parent and Teacher Guide is full of ideas and helpful tips. You can download it here: