It was World Hearing Day on 3 March 2021, inspiring Cochlear to reflect on how much the world has evolved and changed since people could first hear 40 years ago with a hearing implant.
Hearing Care for All
On World Hearing Day, the World Health Organization (WHO) published the World Report on Hearing. This report is a global call for action to address hearing loss and ear disease. The report summarises its key messages as: Screen. Rehabilitate. Communicate.
In the report, the WHO highlights the importance of good hearing and communication at all stages of life. It urges policy makers to invest in cost effective interventions that will benefit people with hearing loss and bring financial gains to society. It is necessary to "integrate person-centered ear and hearing care within national health plans for universal health coverage," writes the WHO, while pressing for policy makers to take timely action to prevent and address hearing loss.
It's widely known that hearing loss (and related ear diseases) can be addressed when they are identified in a timely manner and appropriate care is sought. Therefore, the WHO seeks to spread the message that people at risk of hearing loss should check their hearing regularly and that those who have hearing loss should seek care from a health care provider.
A message from Professor Graeme Clark
Graeme Clark has a message for governments and people around the world this World Hearing Day.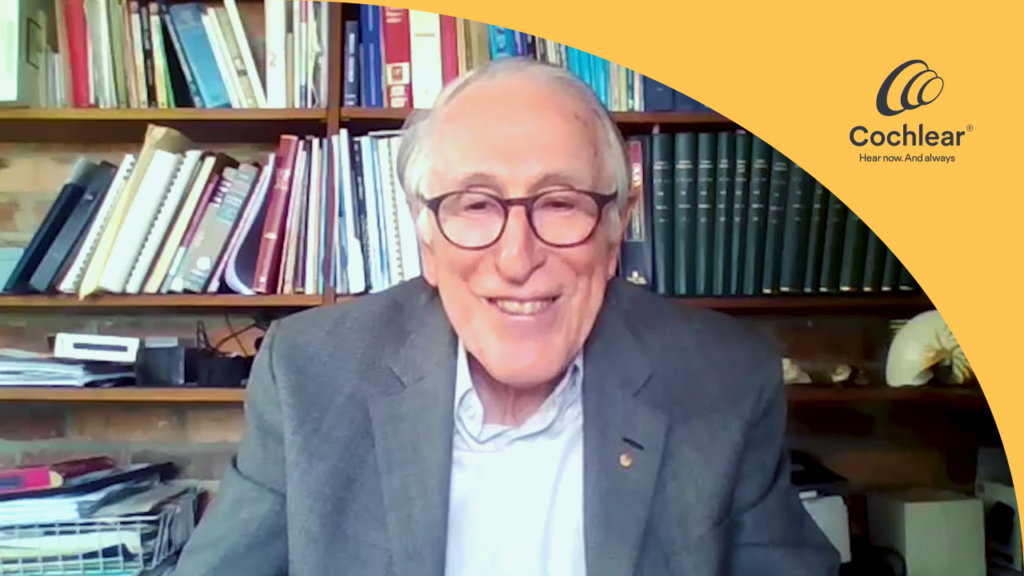 Be part of the action
The WHO describes World Hearing Day 2021 as "a massive call to action." To mark this important international day, we asked Cochlear recipients to celebrate their hearing, and share the WHO's message of "Hearing Care for All."
There's still time to share your story or find and share the stories posted by other Cochlear recipients using the hashtags: #InspiredByYou #HearNowAndAlways