Life gets busy. That's why it's helpful to keep things as simple as possible. The Cochlear™ Kanso®2 Sound Processor is designed to be easy to use and intuitive. It's good to know the different ways to get your processor started and how to make sure it's working at its best. Here are some useful tips as you get used to living with your new off-the-ear device.
1. Mastering the perfect placement
Before you can use your Kanso 2 Sound Processor, you need to place it correctly on your head using the magnet. The magnetic connection between your implant and your sound processor makes sure you receive sound clearly.
Did you know there's a right way and a wrong way to put it on? Whether you're placing it on your own or your child's head, follow these easy steps to place it in its optimum position.
Hold the processor slightly above the implant location on your head.
Rotate the processor slightly in both directions, clockwise and anti-clockwise, like turning a dial.
When you feel the strong magnetic pull, place the processor onto the implant area.
Rotate the processor so the microphones are facing up.
Tip: If you have a Cochlear Nucleus® Profile Plus implant, avoid sliding the processor up which could result in a poor retention to the head and potentially reduce sound quality.
Here's a quick video to show you how to best place your processor into position. Play video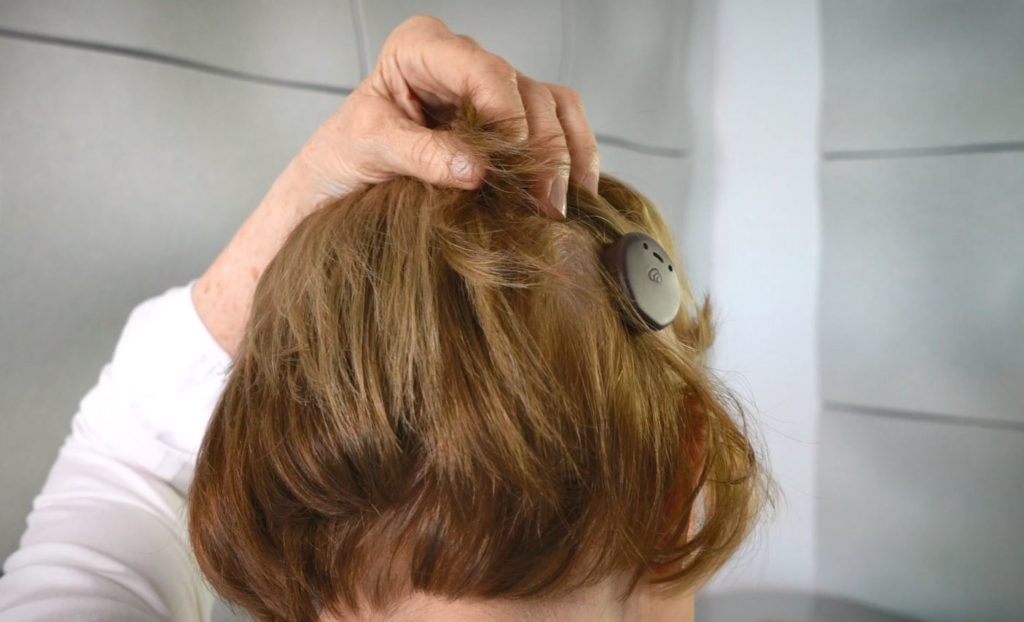 2. How Auto-on works
The Kanso 2 Sound Processor features Auto-on and button-free control. Simply picking up your sound processor tells it that it's time to get to work. If your processor detects your implant within five seconds, it will flash green to indicate it's on and processing sound. You won't be able to see the light, as it will need to be near or on your implant site, but you should start hearing sound. It will turn off if it has not detected your implant within five seconds.
Watch this video to better understand how Auto-on works. Play video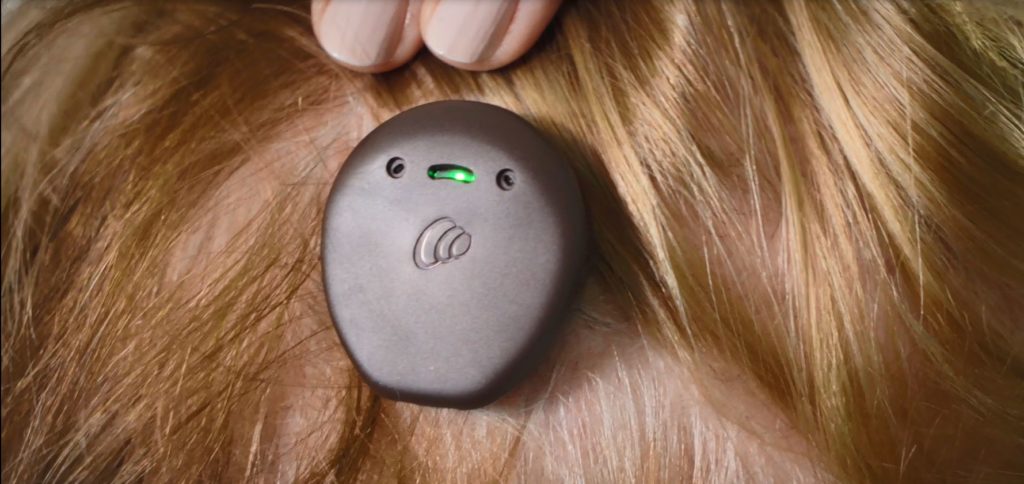 3. How to 'tap-on' and 'tap-off'
There might be times you need to turn your sound processor on or off manually. This is as simple as a finger-tap.
To turn on: Tap the top of your processor two times. You'll see the orange indicator light flash.
To turn off: Tap the top of your processor three times. The orange indicator light will change to a steady orange.
Tap control with your Kanso 2 Sound Processor works when the processor is on or off your head.
Watch this video for a demonstration on how to use tap control. Play video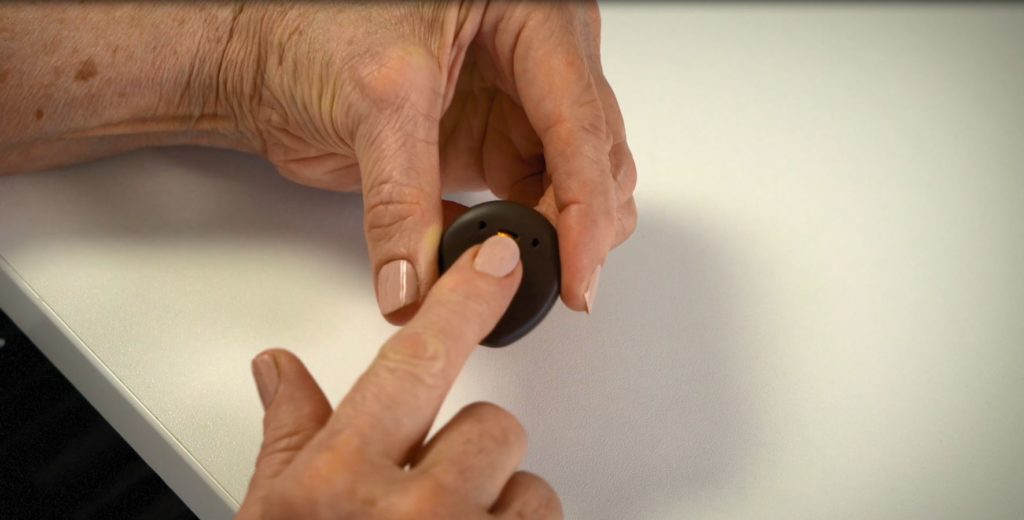 4. Keeping the microphone protectors clean
There are two microphone protectors attached to the underside of your sound processor's cover. It's good to check them daily to make sure they're clean. To ensure you're getting the best hearing performance, you should ideally replace the cover of your Kanso 2 Sound Processor every three months and earlier if the microphone protectors look dirty or if you notice a reduction in sound quality.
Changing to a new cover is straightforward. To remove, place your thumbnail at the lip of the cover and nudge it off. Take a new cover, push it firmly around the edges onto your processor, and make sure it's properly sealed. You can purchase new covers from the Cochlear store or Contact customer service.
Tip: Be careful not to touch your processor microphone filters when you remove the cover, as this could damage them.
To help, here's a video that shows you how to change the cover of your Kanso 2 Sound Processor. Play video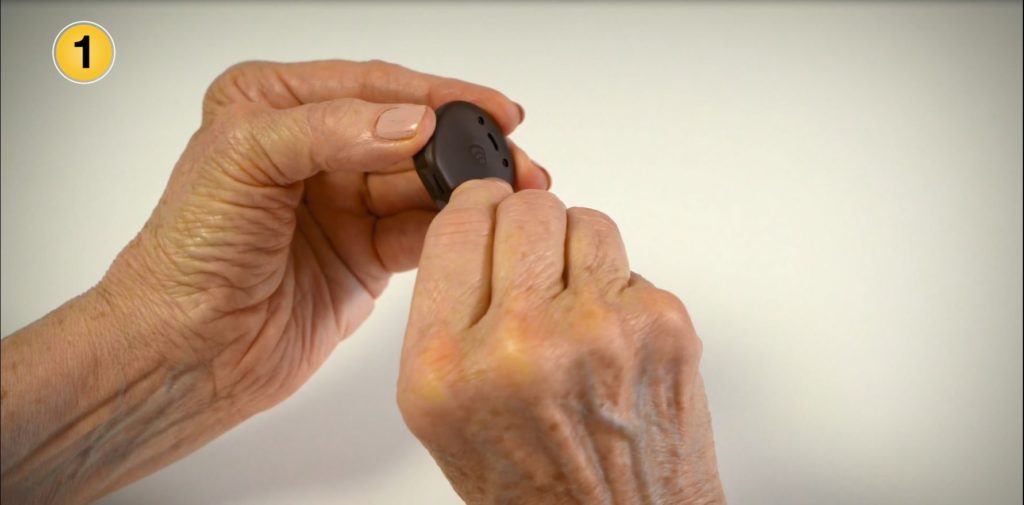 Looking for more tips?
As part of Cochlear Family, you receive regular updates, practical tips and resources to help you get the most out of the technology to support your daily life. You can also find helpful online tutorials here.