In Cochlear's 40th Anniversary year, we are celebrating the people who inspire us. We think you'll be inspired by Jim Patrick (pictured above), who played a key role at the very beginning of Cochlear's development.
Professor Graeme Clark, inventor of the multi-channel cochlear implant, set out to achieve the impossible ─ to find a treatment that restores hearing. He knew he couldn't do it alone. His drive for progress led him to collaborate with other aspirational researchers.
That's where Jim Patrick came in.
Watch Jim and Grame talk about the inspiration of their early years working together.
It was the 1970s and Jim was an amateur radio enthusiast, finishing his PhD in communications systems and data transmissions for telephone lines. Jim was looking at what career he would move into when he heard about a new field of research in 'bionic ears' at the University of Melbourne in Australia.
"My job search wasn't going well, and I thought I should at least speak to Graeme and find out what it was all about. And things went from there," he says.
Professor Clark knew this research had never been done before and he needed someone who could think outside the box, and beyond the speciality of engineering.
"I asked questions that you wouldn't expect in an interview in those days," Professor Clark recalls. "I asked the candidates how they would cross a stream with only a stick or two, and Jim clearly showed he had lateral thinking. I knew he was going to be the right person."
Despite Professor Clark's endorsement, Jim still needed to take a leap of faith. At the time, the multi-channel cochlear implant didn't exist. There was no guarantee that the research would lead to anything.
"Crossing the stream wasn't the problem. I remember answering, 'If it was narrow enough, you could just jump!' The big question I had for Professor Clark was, 'Do you think it will work?' And he said, 'I don't know, but if it does, you might have a job'.
"My first impression of Graeme was that he was someone who was really thoroughly committed to what he was trying to do. I learnt very quickly that his team were unique in the world with the breadth of their skills. It was very impressive."
Jim decided to take on the job in Professor Clark's team and was integral in engineering the cochlear implant and deciding how they were going to study it. But there were still many challenges to the role.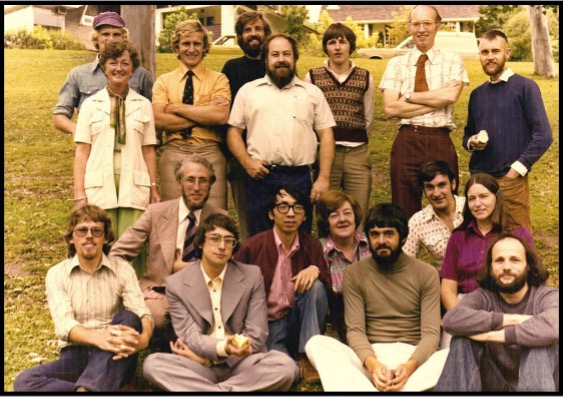 "There was no way that conventional research funds were going to support the project. They thought it was too risky. In addition to our own jobs, we all had to help with public appeals and fundraising. I shook a tin on the high street asking for donations.
"Beyond the funding, not all the ideas worked. It was all new. The whole team worked incredibly hard and long hours. We had to work out how to get one of the most complicated computer chips to work inside the body. But sometimes the simplest ideas were the best. And we realised how powerful the human brain is in adapting."
After years of hard work, Professor Clark successfully implanted Rod Saunders with the first multi-channel cochlear implant in 1978. At that point the team realised this could be a success.
Three years after Rod's operation and seven years after joining Professor Clark's team, Jim signed a modest 50-word contract setting him the lofty goal of starting the world's first commercial cochlear implant program.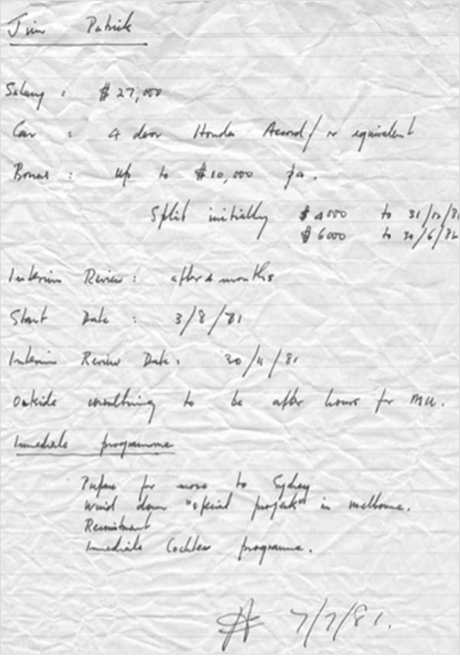 Jim spent more than 35 years with Cochlear and laid the foundations to help hundreds of thousands of people to hear. He went on to hold many senior management roles in quality, manufacturing and research and development and is now Cochlear's Chief Scientist – Emeritus.
If you're thinking of embarking on a new career, be inspired by Jim. And don't forget to follow your dreams and imagine the possibilities!