Inspired by family members serving in the US Navy, Marines and Fire Rescue, a teenage Matt dreamt of becoming a firefighter. It didn't matter that he had been deaf since birth and fitted with a cochlear implant at age two. But, with sign language as his primary means of communication at home and school, Matt realised that he needed to be able to hear well and use his voice to achieve this ambition.

Being bullied for wearing glasses and his sound processor at his middle school for the deaf, Matt had decided that it was easier to fit in if he relied on signing rather than always using his cochlear implant. It wasn't until graduating high school Matt realised that, to work as an emergency first responder, he needed to consistently use his cochlear implant to hear and learn to communicate verbally.

'I knew when I got out there and faced the reality, I needed to understand what was going on around me,' says Matt. Now as a state certified firefighter and Emergency Medical Technician (EMT), Matt relies on hearing with his cochlear implant each time he is called out to an emergency incident.

'It can be very dangerous not being able to hear what is really going on – what is behind me – and putting another first responder at risk,' says Matt. 'My cochlear implant helps me to hear what is going on and to communicate through radios, co-workers and patients so that I can understand the situation on the field.'
Upgrading his CochlearTM Freedom Sound Processor to the Nucleus® 6 Sound Processor has helped Matt to more clearly hear what people are saying behind him and he can change his program to suit the environment while on the job. There have been adjustments to make and lessons learnt when doing training exercises and fighting fires.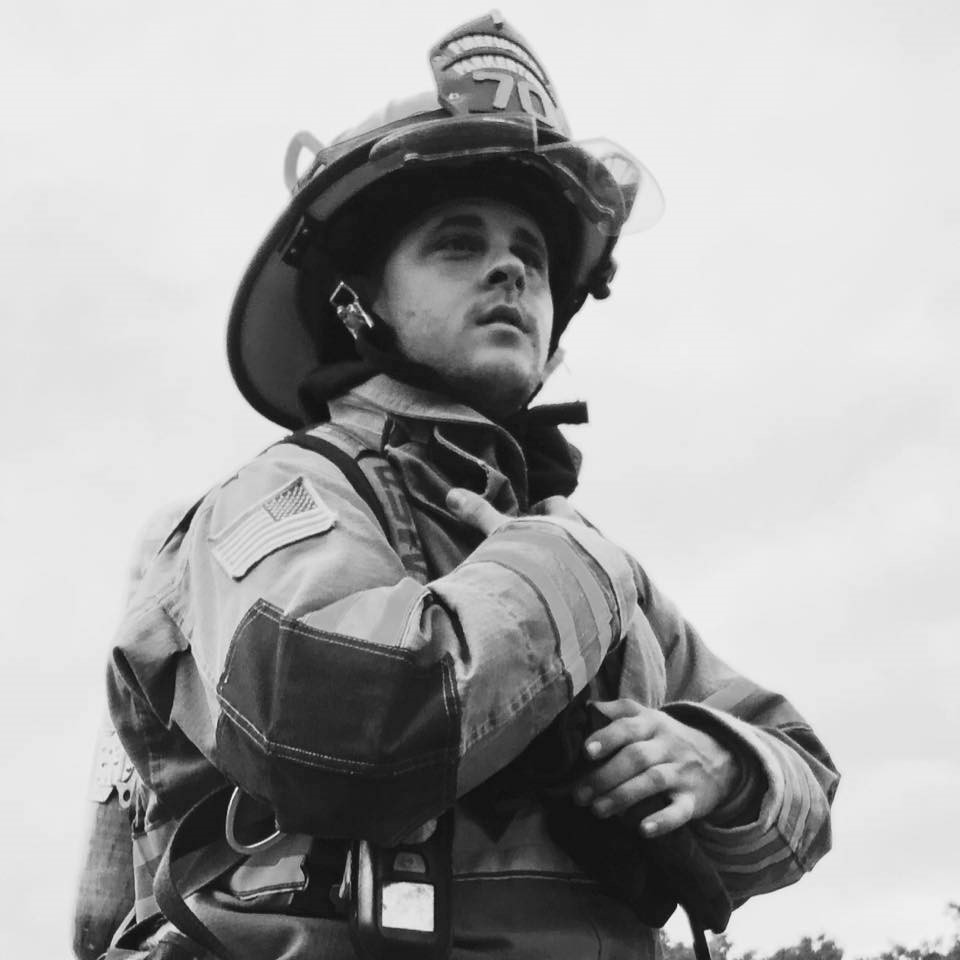 'One day my (sound processor) battery died on me unexpectedly … I had to use my eyes and hand signals to communicate with my crew,' says Matt, who now makes sure he checks his battery status and carries an extra battery.

Building trust with his colleagues has taken time and Matt is grateful to other emergency workers who are helping to bring down the barriers for people with disabilities. Connecting via social media with other first responders with hearing loss and sharing their stories has encouraged Matt 'to stand and fight through the discrimination and doubt'.

Matt has proven he is more than up for the hard physical and mental tasks. At a fundraising event to commemorate fallen comrades in the 9/11 terrorist attacks on New York City, Matt scaled the 80-story One World Trade Center carrying more than 50kg of equipment.

'It inspired me to see all the firefighters from all over the world who came together to honour the firefighters who perished in the towers that day,' says Matt, who then went on to better this feat by proposing to his girlfriend on the top floor of the building, cheered on by his colleagues.

Matt is passionate about encouraging young people with hearing loss to advocate for their needs and strive to achieve their goals for the future. Travelling to several states in the US as a motivational speaker, Matt talks to children and teens about his own hearing journey as well as giving advice on fire safety. Thinking back to his own school days, Matt encourages kids to 'simply ignore the bully, stand strong and be proud of your identity.'

'There are many amazing opportunities out there,' says Matt. 'If you are dreaming something that you desire to be, get up from the chair, pull up your sleeves and get to work! Aim your goal high, fight for your dream, and I guarantee that you will get a great outcome.'
_____
© Cochlear Limited 2020.

Please seek advice from your health professional about treatments for hearing loss. Outcomes may vary, and your health professional will advise you about the factors which could affect your outcome. Always read the instructions for use. Not all products are available in all countries. Please contact your local Cochlear representative for product information.

Views expressed are those of the individual. Consult your health professional to determine if you are a candidate for Cochlear technology.
ACE, Advance Off-Stylet, AOS, AutoNRT, Autosensitivity, Beam, Bring Back the Beat, Button, Carina, Cochlear, 科利耳, コクレア, 코클리어, Cochlear SoftWear, Codacs, Contour, Contour Advance, Custom Sound, ESPrit, Freedom, Hear now. And always, Hugfit, Hybrid, Invisible Hearing, Kanso, MET, MicroDrive, MP3000, myCochlear, mySmartSound, NRT, Nucleus, Outcome Focused Fitting, Off-Stylet, Slimline, SmartSound, Softip, SPrint, True Wireless, the elliptical logo, and Whisper are either trademarks or registered trademarks of Cochlear Limited. Ardium, Baha, Baha SoftWear, BCDrive, DermaLock, EveryWear, SoundArc, Vistafix, and WindShield are either trademarks or registered trademarks of Cochlear Bone Anchored Solutions AB.