Did you know that you can now customise your WhatsApp avatar to display your Cochlear™ Sound Processor? WhatsApp is the messaging service owned by Meta, which also owns Facebook, so you can control how you appear when using the App.
Your avatar is an opportunity to present yourself and your personality in a digital image. You create it yourself by selecting from combinations of eye shapes and colours, hair styles, facial features, and clothing – and now hearing devices.
For Cochlear, and cochlear implant recipients this is a crucial move to help build awareness and normalise the role cochlear implants play in treating severe to profound hearing loss.
Rob Beenders, Director of Global Public Advocacy for Cochlear, talked to Cochlear Family News about how Cochlear works with partner organisations to build awareness, promote inclusion and improve community-wide knowledge about hearing loss and the life-changing role of cochlear implants for many people.
"The next and bigger challenge is to make sure that communities not only recognise that the avatar has a cochlear implant, but they also understand what cochlear implants can do to transform the lives of people with severe to profound hearing loss. We will only achieve 'normal' when cochlear implants are both recognised and understood," says Rob.
What can you do?
"Talking publicly about the difference my hearing device has made can make a real and positive impact," says Ulla, who wears Cochlear Nucleus® 8 Sound Processors.
"When someone asks about my sound processors, I have the opportunity to help them understand how hearing implants work and how they can help. It might help and encourage someone to seek support for their own or loved-one's hearing loss. And it makes people more aware of the needs of people with hearing loss."
If you use WhatsApp to message your friends and family, and you have a hearing device, why not create your own avatar and proudly display your sound processor?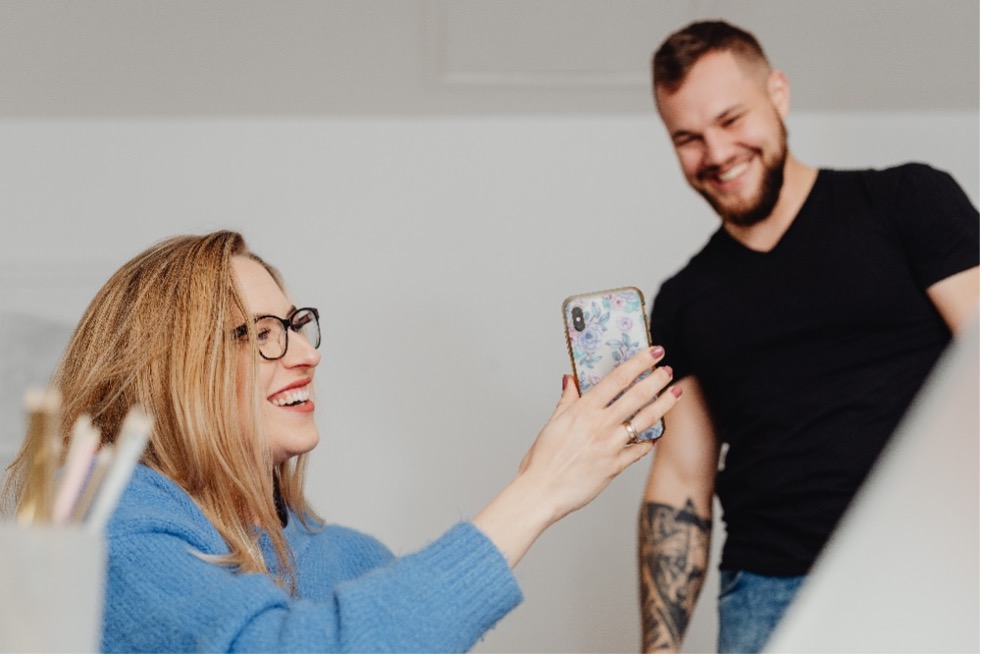 You could also share your new avatar on social media and tag @CochlearUK. We'd love to see your creativity!