When newlyweds Laura and Fabian Richter set off on their 5,000 km road trip to honeymoon around Australia, the couple was fulfilling their dream to travel Down Under.
They had six iconic destinations on their bucket list including Uluru, Sydney and the Great Barrier Reef. Cochlear's headquarters was also one of them.
Both Cochlear™ Nucleus® Implant recipients, Laura and Fabian were determined to visit the company that they credit with changing their lives.
But what they didn't expect when they left Germany was a surprise meeting with Julian Jiang and Guo Qian Lian, two of the Cochlear production staff who made parts of the implant that Laura received when she underwent surgery in 2014 on the other side of the world.
It was a meeting Laura won't forget quickly: 'Without these people I cannot hear and I would not be what I am today, therefore a big thank you to the two of you,' she told the two Cochlear employees.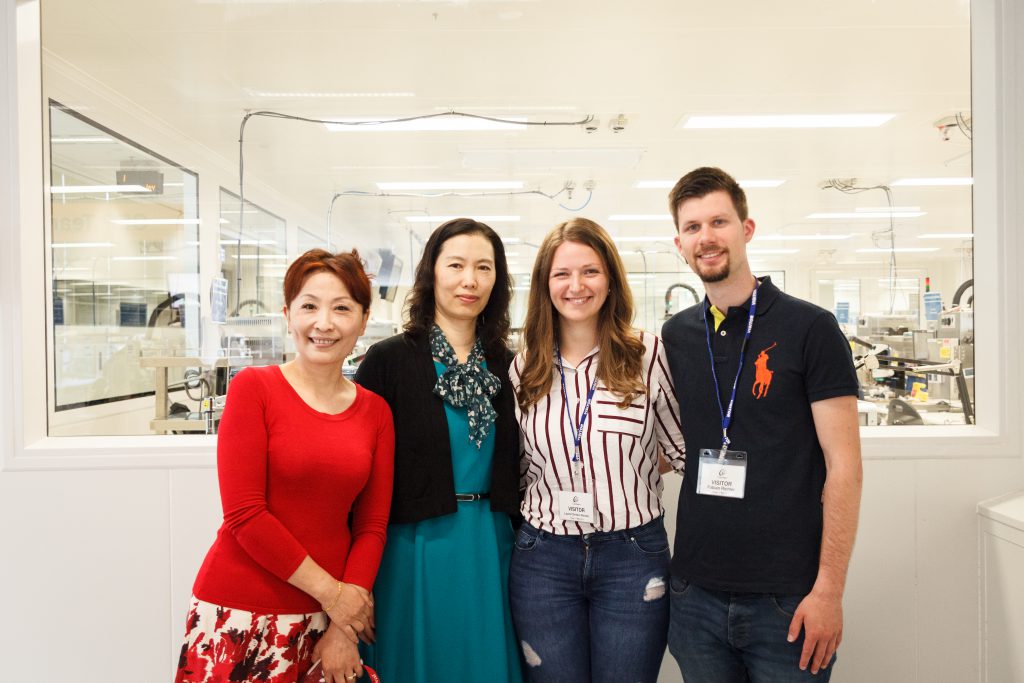 The experience was just as memorable for both Julian and Qian Lian – in the 20 and 14 years they have worked at Cochlear respectively, it was the first time either had met a recipient who has benefited from their work.
'When I received the email I was so excited,' said Julian, who wanted to photograph the occasion to share with her own family. 'It's very rewarding because when we work on the implants we don't see the people who benefit from them.'
Using the serial number from Laura's implant, Cochlear traced the staff who were involved in one of the many steps in the manufacturing process to make a single implant.
Lead production engineer William Wang guided the couple on a tour of the manufacturing plant while explaining the lifecycle of Laura's cochlear implant and offered a glimpse into the strictly controlled environment where the implants are assembled.
'It's fantastic to be able to offer this experience and come face to face with a young couple who have benefited from the technology,' William said.
As it turns out, lucky encounters are not new to this couple whose marriage might not have happened only for a phone call.
Fabian was emailing his 500 Facebook connections to start culling the group to a more manageable number. Laura was one of them.
But Fabian decided to reach out to her separately – and she happened to respond to his email. The exchange sparked a conversation and ultimately a meeting that, five years later, led to the couple marrying in Dortmund, Germany, this past May.
For Fabian, who works in the automotive industry, having a cochlear implant has been a game changer.
'Without the cochlear implant, I wouldn't be able to do my job and have a normal life. With hearing, you have a future,' says Fabian.
Fabian's connection with Cochlear runs deep. The company sponsors his futsal club, GSV Hildesheim, which qualified for the past two championships in the national deaf league. The team won their first championship last year, which marked their first win in the club's 65-year history.
As for their Aussie road trip, the couple says they will return to Europe with two distinct memories: Australia's deserted and seemingly endless beaches, and their time at Cochlear.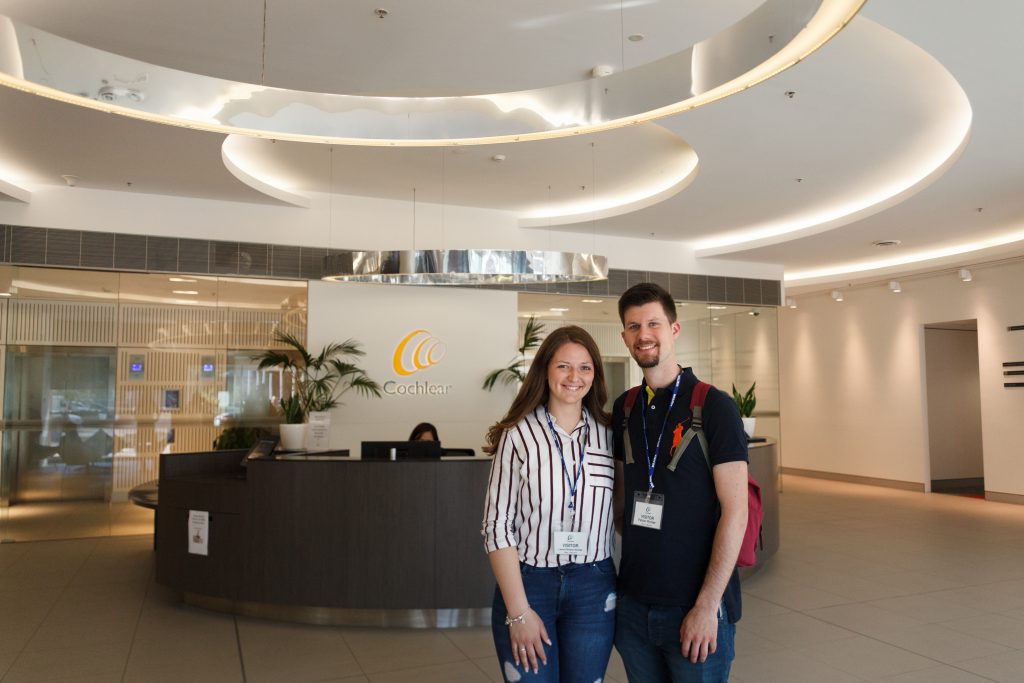 'When I go back to Germany, I can say I've been to the headquarters of Cochlear,' says 27-year-old Fabian who has bilateral implants. 'It was a dream for a long time.'