Transitioning from secondary school and settling into university was not a time of life that cochlear implant recipient Karina remembers fondly. Vast theatres with sound reverberating off the walls made it difficult to understand lecturers and Karina found advocating for her needs as a student with hearing loss harder in the large institution.
'I didn't know where to go for services, what types of services I had the option of getting or how to speak to my instructors about my hearing loss,' says Karina.
Through her Hearing Differently website*, the 26-year-old communications graduate is passionate about helping young people like herself to navigate this life stage. She has hosted a two-part webinar series on Accessibility in Post-Secondary Education in collaboration with the Canadian Hard of Hearing Association's Youth Peer Support Program exploring the differences between secondary school and tertiary education for people with hearing loss.
Here are Karina's tips for other cochlear implant recipients getting ready to tackle this next stage of their education.
Choosing an institution
'Look for a college or university that can help you achieve your goals for the future, rather than how well they support students with hearing loss,' advises Karina. However, she does suggest contacting the institutions' accessibility centres to understand how their processes work and to get an idea of the level of assistance available to you.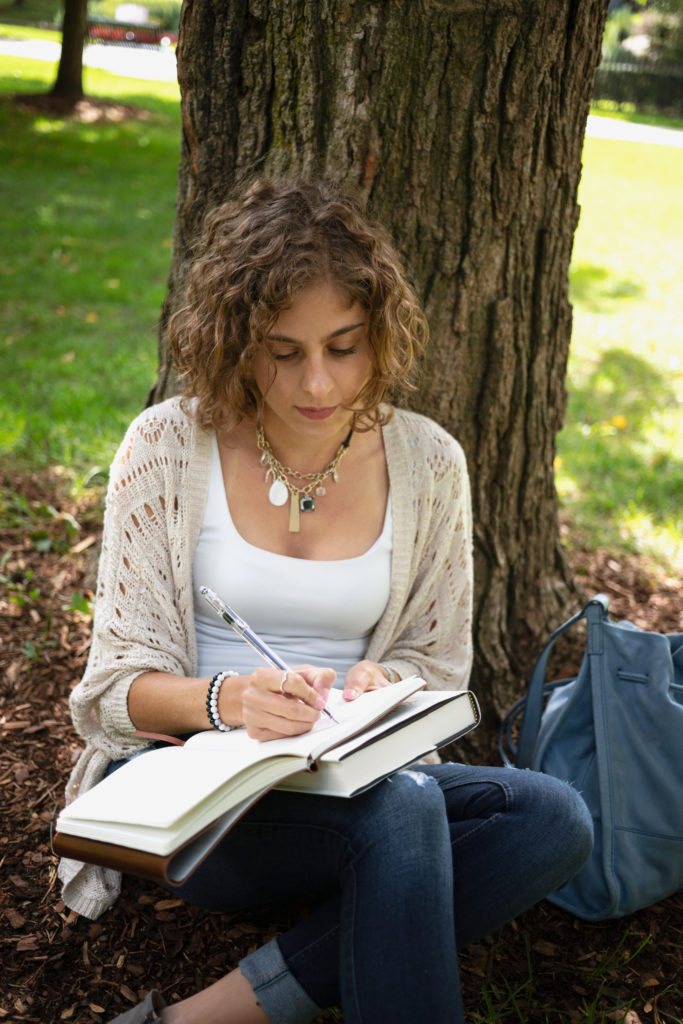 Practise advocating for yourself
If you're not used to speaking up for your needs with peers and teachers, Karina suggests you take the time to practise what you want to say with a close family member or friend. 'It can help settle any of the nervousness that you might be feeling,' says Karina.
Managing hearing loss in lectures
'Swallow your pride and sit in the front,' says Karina. The teenage perception around being 'too eager to learn' doesn't apply to university and sitting closer to the front will help you hear the lecturer. Make an appointment to speak to instructors during their office hours to detail your needs and ask what support may be available for that unit of study. You may, for example, ask the lecturer to always face the class when speaking or to wear a True WirelessTM Mini Microphone 2/2+ or FM device. Suggesting that any videos shown have closed captioning enabled may also help.
Karina suggests making personal connections or friends in each class who are willing to help with anything you miss. 'It amplifies the post-secondary experience and hopefully leaves you with positive memories you want to take on later in life,' she adds.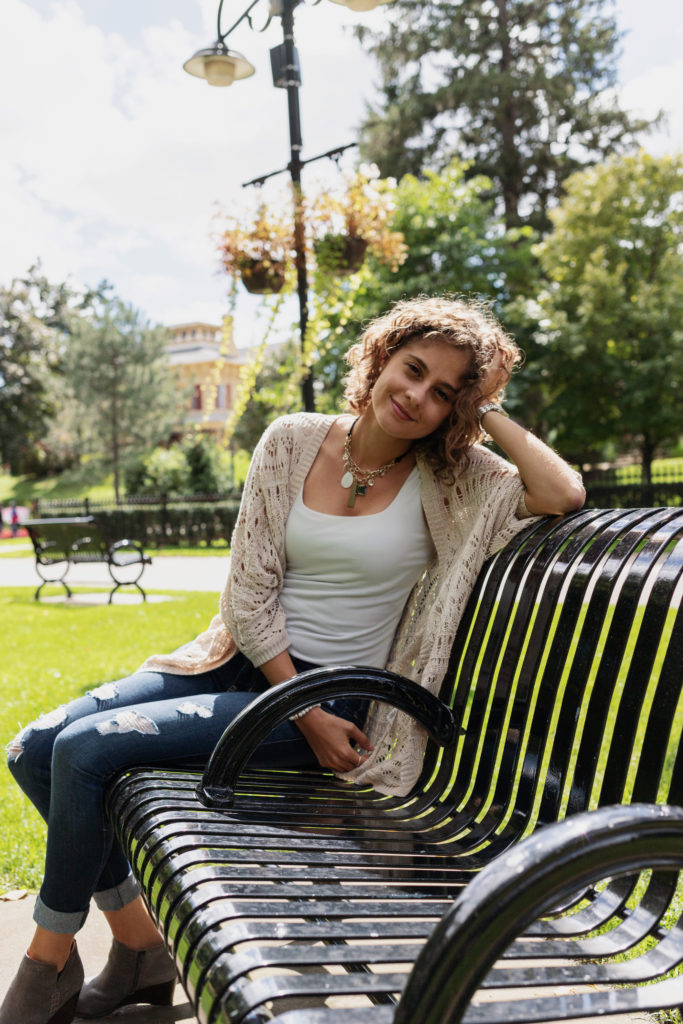 Group discussions
If you find your hearing loss is impacting the way you can participate in group discussions, be upfront with other group members. 'Your peers are more likely to judge you if they think you are ignoring them versus if you tell them about your hearing loss,' says Karina. 'Chances are, they'll be more welcoming.'
Managing online work and video calls
Even in an online environment, it is important to know your accommodation and accessibility rights. Before approaching a lecturer or instructor, talk to the accessibility centre at your institution to find out what types of accommodations will be available for e-learning.
Online learning and group video calls come with their own set of challenges like audio delays, video lagging and spotty internet which, Karina says, 'just makes it that much more difficult to hear.' So consider upgrading your sound processor to technology that allows for direct streaming of audio from your smartphone to your processor without the need for Roger, FM or other Bluetooth accessories.
'Ever since I got the CochlearTM Nucleus® 7 Sound Processor, I'm more inclined to call and [have] video calls – especially with the streaming technology straight from my iPhone to my processor,' says Karina. 'It has never been easier!'
In thinking back to her younger years at secondary school, Karina admits that she allowed her hearing loss to 'be an excuse' that stopped her from pursuing certain opportunities such as applying for an editor's role with the school newspaper. In learning to navigate the various challenges at university, Karina has realised that her hearing loss is 'only a hindrance because I let it be.'
'In those moments, I take a step back and see what I can do to overcome whatever obstacle is facing me,' says Karina. 'And I just try and get what I want, whatever it is.'
_____
*Cochlear does not review, endorse or manage the content or views expressed on third party websites. The information you access there may not comply with the therapeutic goods regulations in your country.
The Cochlear Nucleus 7 Sound Processor is compatible with Apple and Android devices. For compatibility information visit www.cochlear.com/compatibility
Apple, the Apple logo, Apple Watch, FaceTime, Made for iPad logo, Made for iPhone logo, Made for iPod logo, iPhone, iPad Pro, iPad Air, iPad mini, iPad and iPod touch are trademarks of Apple Inc., registered in the U.S. and other countries. App Store is a service mark of Apple Inc., registered in the U.S. and other countries.
Android is a trademark of Google LLC.
The Bluetooth® word mark and logos are registered trademarks owned by Bluetooth SIG, Inc. and any use of such marks by Cochlear Limited is under license.